The 50th Anniversary of the Insurance School (non-life) of Japan (ISJ) ~ Special Page Launched and Commemorative Logo Created ~
Nov. 01, 2022
The General Insurance Association of Japan (GIAJ. Chairman: Giichi Shirakawa) celebrates the 50th anniversary of the ISJ from November 1, 2022.
The Insurance School (non-life) of Japan (*), which opened in 1972, will celebrate its 50th anniversary in November 2022. To commemorate this anniversary, a special page is now available on the website of the GIAJ, and a new ISJ logo has been created.
To commemorate the 50th anniversary, the ISJ will also host a commemorative speech by the Executive Director of the Thai General Insurance Association (TGIA), a prominent ISJ alumnus, at the ISJ General Course to be held from November 7, 2012.
The ISJ will continue to provide education and training in general insurance to those involved in the general insurance business in East Asia, with the aim of contributing to the sound development of the general insurance market in the region, as well as promoting friendship and goodwill.
(*) In response to the recommendations of the United Nations Conference on Trade and Development (UNCTAD) and the request of the East Asian Insurance Council (EAIC), the ISJ has been providing overseas technical assistance training programs for the general insurance industry in East Asia since 1972 (General Course) and 1991 (Advanced Course). More than 2,200 students have graduated from the general and advanced courses so far.
Special page
The ISJ's history, congratulatory messages and videos from our chairman and people associated with the ISJ (e.g., Commissioner of the Financial Services Agency, President of the EAIC, etc.) are posted here.
A video of the commemorative speech by the Executive Director of the TGIA is also available.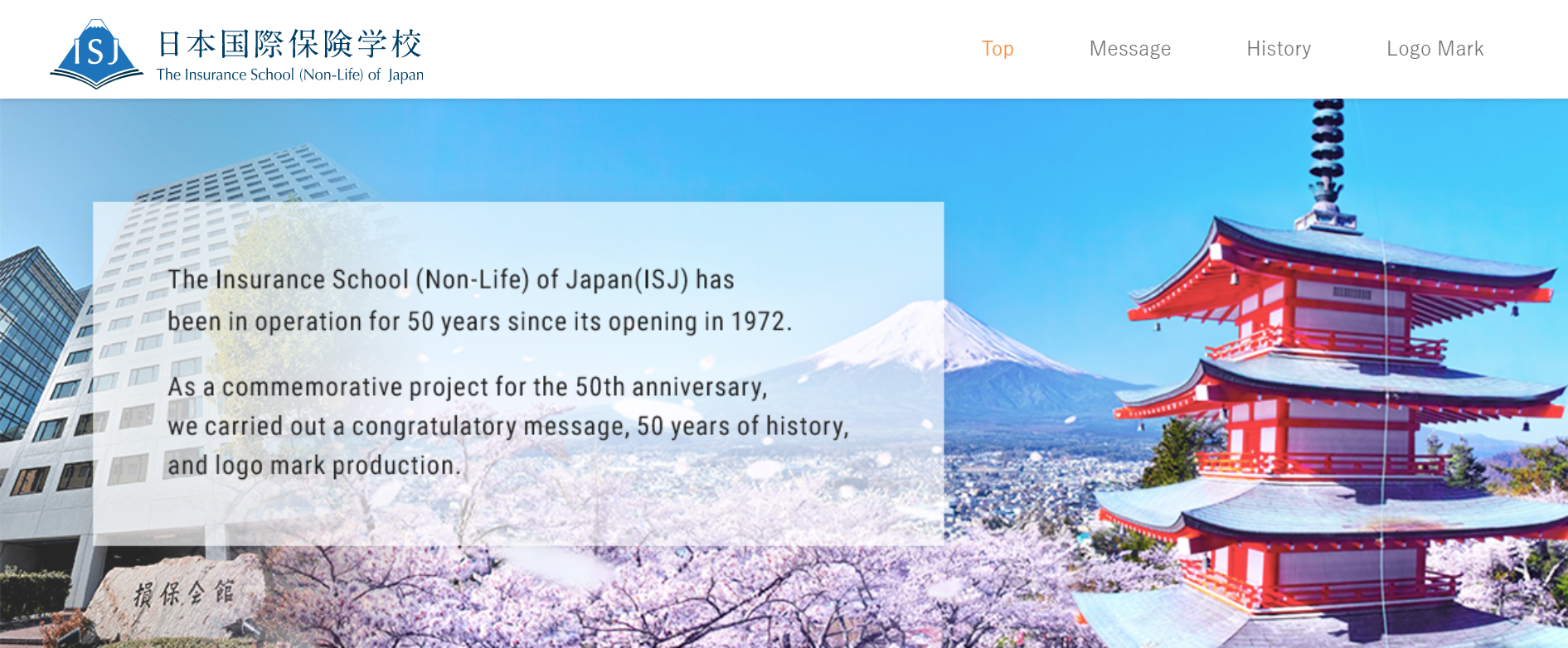 ISJ 50th Anniversary Logo
The open book symbolizes education, and the deep blue triangle that extends from the book symbolizes healthy development, and at the same time, the logo design reminds us of Mt. Fuji. The logo was created based on the voting results from each ISJ region. In addition to the logo, a pin badge in the shape of the logo will be created and distributed to future ISJ graduates.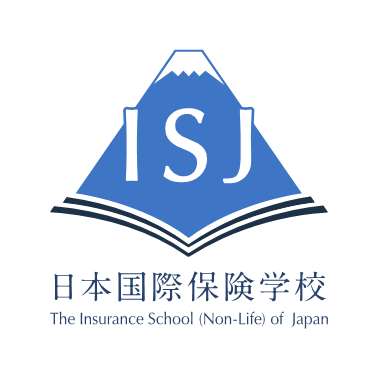 50th Anniversary Special Issue of the ISJ Bulletin
A special 50th anniversary issue will be published and distributed to alumni and related parties, including a message from each alumnus (for each graduation year).