The GIAJ Chairman's Statement (Translation)
Sep. 17, 2020
I would like to report and comment on our activities since I assumed office as Chairman of the General Insurance Association of Japan (GIAJ) in late June.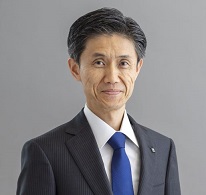 1. Introductory remarks
 The Heavy Rain Event of July 2020 and Typhoons No. 9 (Maysak) and No. 10 (Haishen) have caused severe damage to the Kyushu region and other parts of Japan. I wish to express my deepest condolences to the victims of these natural disasters and extend my sincerest sympathies to the victims' families as well as those who have been affected.

 The general insurance industry is committed to fulfill its role to help restore the daily lives of those who have been affected as soon as possible.
2. Response to Covid-19
 In accordance with GIAJ's "Basic Policy for Covid-19 Control," our member companies have continued to provide necessary products and services to customers while taking utmost precaution to prevent the spread of infection to customers, agents and employees etc. in various situations such as solicitation and renewal of insurance contracts, claims payments, and their response to large-scale natural disasters.

 In addition, to assist policyholders who have been affected by Covid-19, member companies have taken special measures regarding insurance contracts such as allowing a moratorium for renewal of insurance contracts and premium payment due dates. Furthermore, while member companies had been working on advancing non-face-to-face procedures using telephones, mailing, and internet etc. prior to the pandemic, an increasing number of member companies are accelerating their work to promote non-face-to-face procedures using digital technologies, as well as reviewing the existing paper-based processes and use of personal seals in order to prevent the spread of Covid-19 and adapt to the new normal.

 Our member companies are also working avidly to review the coverage of existing products to cover losses due to Covid-19. Some member companies have already taken steps such as preparing special endorsements for personal accident insurance that will enable coverage of Covid-19 related losses by construing Covid-19 as a designated infectious disease covered in the policy, and easing requirements for hospital expense insurance to cover costs and expenses from recuperation at home or a hotel due to Covid-19 infection if instructed by a physician. In addition, in response to customer's suggestions and requests, there are companies that plan to sell new business interruption insurance products with expanded coverage to Covid-19 infection related business closures.

 Despite the impact of Covid-19, our efforts will not stop here. We will continue to be as creative as possible in our work to provide products and services that will protect the lives of our customers, to offer customers the necessary and friendly services in their time of need, and by doing so ensure safety and security of our customers.

3. Key initiatives for this fiscal year
(1) Strengthening responses to natural disasters
 Japan has once again been hit by heavy rains and typhoons this year. To build a society resilient to natural disasters, GIAJ is promoting various initiatives to ensure appropriate and prompt claims payments in any situation.
Response to wind and flood damage
 Immediately after the Heavy Rain Event of July 2020, GIAJ set up the '2020 Natural Disaster Central Command' to respond to the damage caused by the disaster. In previous years, GIAJ established headquarters for each natural disaster according to the scale of the disaster. However, in light of the increasing severity and frequency of natural disasters, we formed a central command that will allow prompt responses to large-scale disasters throughout the year.

 With regard to Typhoon No. 10 (Haishen), as it was anticipated that the typhoon may develop into an 'Emergency warning' level disaster, we notified our member companies in advance to be fully prepared and also provided useful information regarding disaster prevention on GIAJ website. In response, our member companies took actions such as informing their customers and expanding their call center capabilities ahead of approach and landfall of the typhoon.

 In addition, we have been addressing the following issues related to natural disasters mainly through our Natural Disaster Response Review Project Team established in December of last year.

① In order to make proper and prompt insurance claims payments in case of large-scale flood damage, we are currently considering a scheme that will enable our member companies to assess the extent of the damage at an early stage. As a recent update, we are currently working with JAXA (Japan Aerospace Exploration Agency) and exploring a scheme in which the general insurance industry can examine the extent of damage caused by the disaster using JAXA's satellite images.

② As an initiative to encourage customers to make insurance claims in the event of a large-scale natural disaster, we have started posting information on "Yahoo! JAPAN" and "Yahoo! Japan disaster prevention flash news". In the past, we distributed leaflets and paper media that stated our member companies' contact information to customers at evacuation centers etc. However, by providing such information though smartphone applications etc., the information can be delivered to customers more efficiently and easily. We will continue to further enhance the information we provide to our customers and promote customer awareness for making insurance claims.

③ In order to prevent insurance scams that try to take advantage of large-scale natural disasters such as fraudulent billing of repair costs, we have been working with the National Consumer Affairs Center of Japan to inform citizens of cases related to fraudulent repair companies. In addition, we have begun cooperating with the Consumer Affairs Agency. In Heavy Rain Event of July 2020, cooperation with the Consumer Affairs Agency enabled us to reach out more widely and notify affected citizens.

④ Recently, disasters caused by the flooding of rivers have occurred in various parts of Japan. In order to raise awareness of citizens regarding the risk of flooding in areas where they live, the use of hazard maps issued by each local government, etc. is effective. As such, GIAJ is creating how-to-use guidance tools of hazard maps and working in cooperation with the Independent Insurance Agents of Japan to strengthen our efforts in promoting the use of hazard maps.

Work regarding earthquake disasters
 As this fiscal year marks the tenth anniversary of the Great East Japan Earthquake, we are promoting earthquake insurance with the slogan, "Make this year the year to review your insurance policy". We aim to promote further understanding and take-up of earthquake insurance, and in order to bring home the necessity of earthquake insurance to younger generation households, we have chosen younger celebrity couple, Akiyoshi Nakao and Risa Naka, to feature in our advertisements. In addition, we have released the "10-second earthquake evaluation," a digital content which citizens can use on their smartphones etc. and easily simulate their life after an earthquake.

 GIAJ will continue to increase video contents and material on our featured earthquake insurance website, thereby conveying the risk of earthquakes to citizens in an easily understandable manner and raise awareness of earthquake insurance as an economic safety precaution.
(2) Improving financial and general insurance literacy
 With the increasing severity and frequency of natural disasters as well as the impact of Covid-19, society is facing increasing uncertainty. Under such circumstances, the development of general insurance literacy is crucial to ensure safety and security of citizens and for corporations to actively engage in business. We regard the development of general insurance literacy of citizens as our important role and have been taking initiatives as follows.

 Regarding courses GIAJ offers at universities across Japan and lectures that are held in cooperation with other financial organizations, to prevent the spread of Covid-19, we are moving away from the traditional physical lectures and instead offering them online and on-demand.

 In addition, regarding the practical safety education program for young children, "Explorer program for Disaster Prevention," which we have been providing for the past 17 years, we will not be conducting part of the program that explore towns in large groups this year due to Covid-19. However, we are lending tablet computers for free with "Explorer program for Disaster Prevention Application" we developed last year, allowing children to learn about disaster prevention in small groups or at home.

 We will continue our efforts to improve general insurance literacy while taking precautions to prevent the spread of Covid-19 as well as adapting to the new normal.
(3) Promoting efficiency through harmonization and standardization
 GIAJ is promoting harmonization and standardization of various procedures regarding general insurance in order to improve efficiency and thereby achieve a higher level of convenience for customers. To strengthen our efforts, we have set up a special committee made up of our member companies in July. In addition, regarding standardization of the issuance of insurance premium deduction certificates, which are used for year-end adjustments and tax returns, the committee is currently discussing requirements and working on systems development.

 Furthermore, since there are still paper-based procedures in co-insurance when exchanging information among member companies, we have started assessing the effectiveness of utilizing blockchain technology in digital information exchange. We will continue to work towards practical implementation of new technologies that will improve efficiency and enhance convenience for customers.

 Amid the pandemic and in adapting to the new normal after the outbreak of Covid-19, Japanese society is starting to review existing paper-based processes, use of personal seals, and face-to-face procedures. GIAJ is also reviewing existing procedures along with efforts toward harmonization and standardization. We plan to address not only issues around customer interaction, but also issues concerning our industry and interaction between our member companies in alignment with government policies.

(4) Our work on various issues
Work regarding senior citizens
 In order to prevent traffic accidents among senior citizens, GIAJ's branch offices have been providing leaflets that use reflective material in cooperation with local police headquarters etc.

 In addition, in order to prevent and reduce accidents near intersections, which account for more than half of accidents involving bodily injury, GIAJ has again released the "Map of dangerous intersections," showing intersections in Japan with frequent traffic accidents. The map is utilized in various situations such as traffic safety training by companies and car navigation systems.

 GIAJ will continue to work with police and local governments to prevent and mitigate traffic accidents.


Work regarding cyber risks
 Due to the prevalence of remote working, corporations are facing a higher risk of cyber-attacks. According to last year's survey on cyber-risk awareness conducted by GIAJ, 1 out of every 4 small and medium-sized enterprises have not yet implemented preventive measures against cyber-attacks. We plan to conduct another survey regarding cyber security awareness and recognition of cyber insurance by companies. We will also continue to raise awareness regarding cyber risks through leaflets, video, etc., and plan to enhance the contents on our featured website on cyber insurance.
Activities to support general insurance markets of emerging markets
 GIAJ has been hosting the Insurance School (Non-Life) of Japan (ISJ) programs since 1972 to offer technical assistance and provide training programs to east Asian countries and regions. With the impact of Covid-19, GIAJ will be providing support mainly online utilizing the internet, and by shifting to paperless programs.

 In addition, we have hosted an online seminar on claims practices for local employees of general insurance companies in Myanmar in order to contribute to the development of a sound general insurance market, where the market is rapidly expanding through economic development.

 In collaboration with the relevant organizations and government bodies, we will continue to contribute to the sound development and growth of general insurance markets in Asia.
The Fiscal 2021 tax revision request package
 In July, "the fiscal 2021 tax revision request package" was drafted at GIAJ Board of Directors meeting. This year, we have made 9 requests including the enhancement of the catastrophe loss reserve system related to fire insurance considering the increasing severity and frequency of natural disasters in recent years. We will actively engage with the parties involved so that our requests are taken into consideration.
4. Concluding remarks
 Since my appointment as chairman of GIAJ, we have focused our efforts on 3 key initiatives, "Strengthening responses to natural disasters", "Improving financial and general insurance literacy", and "Promoting operational efficiency through harmonization and standardization," as well as responding to Covid-19. This year is the final year of our "Eighth Mid-Term Business Plan," and we plan to work steadily to solve the challenges that we have set out in the plan.

 Covid-19 continues to impact society and the economy. Even under such circumstances, we will address new challenges and respond to environmental changes, and thereby continue to fulfil our role as social infrastructure that supports the safety and security of citizens.

 Your continued support and cooperation would be greatly appreciated.
End