GIAJ Chairman's Statement (Translation/Executive summary)
June 30, 2021
Mr. Shinichiro Funabiki has been appointed Chairman of the General Insurance Association of Japan (GIAJ) on 30 June 2021. His main agenda and key policies for the coming year are as follows: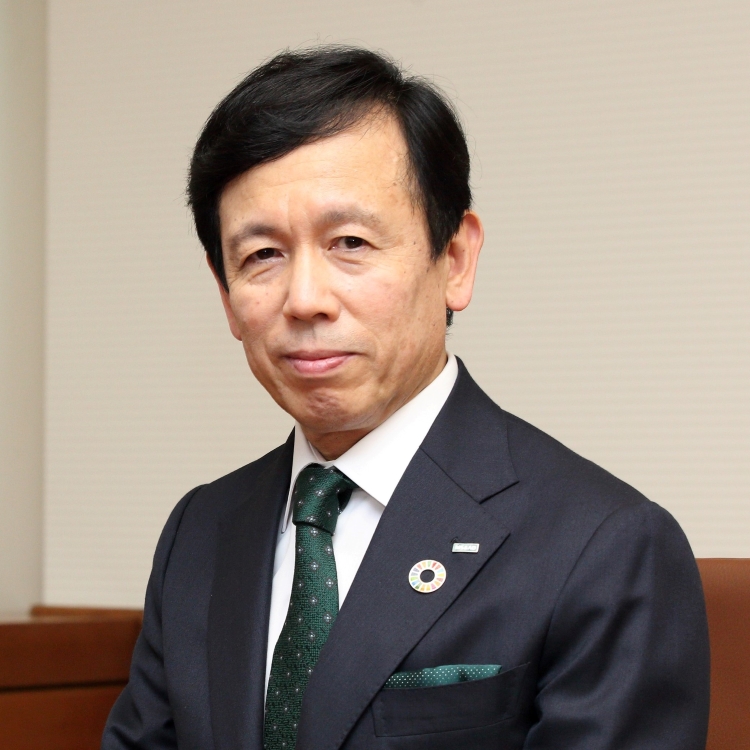 1. Where we are now
(1) Feeling the impact of climate change
- Ten years have passed since the Great East Japan Earthquake, an event that defined our industry. Our commitment to helping customers be prepared for large-scale catastrophes remains one of our top priorities, even more so as we face rising dangers brought on by climate change and global warming. It is clear climate change directly impacts our industry's sustainability and warrants a global, all-encompassing, and immediate response.
- We will tackle climate change as an industry and play a large role to achieve carbon neutrality by 2050.

(2) Social, economic and technological changes
- Our life styles and business models are rapidly changing. Covid has accelerated our already-in-motion transition to an even more digital and online based society. How we interact with one another, how we get around, how businesses transact and deliver products and services and so much more continue to change.
- But we must also remain vigilant about the new risks that are posed and/or amplified by technological advancements, such as cyber risks, data management risks and risks stemming from social division etc.

(3) Increased awareness of sustainability
- In line with society's shift to focus on the well-being of our eco-system, our unwavering commitment to sustainability continues to be as important as ever. We will keep our industry-wide efforts on achieving SDGs on track.
2. What is expected of us going forward
- All the above, in one way or another, leads to new changes and increased uncertainty in our world, which in turn, underscores the value of having peace of mind. People look to us to help them make better decisions regarding risk. By allowing people and businesses to better understand and take risks, time and again, we play a big role in helping everyone adapt to key societal changes and thrive in a new environment. This is the true value we provide. This is our purpose.
- In that way, general insurance is part of the fabric that holds our society and economy together. Keeping insurance fair, equitable and affordable remains vital for our well-being.
3. Specific initiatives we will undertake to ensure we fulfill our above role
(1) Tackling and dealing with climate change
We will:
- further coordinate joint post-disaster efforts aimed at getting payments to customers faster;
- further improve our insurance fraud detection systems (focusing on home repair contractors known to engage in unlawful activities);
- expand our existing industry-wide database on home repair contractors mentioned above;
- set out and communicate our position on tackling climate change, and advocate actions and measures necessary to achieve our goal to achieve carbon neutrality by 2050; and
- help people and businesses better understand and tackle climate change.
(2) Promotion of online transactions and paperless operations
We will:
- continue to improve how policies are processed and managed;
- move more transactions online; and
- improve claims processing (eg claims assessments).
(3) Helping SME businesses
We will:
- increase our efforts on raising insurance penetration amongst SMEs (highlighting key business risks such as BI and cyber risk).
(4) Teaching general insurance literacy and preventing accidents
We will:
- advocate for the inclusion of general insurance in high school education guidelines;
- promote digital (online) educational tools; and
- continue to work on tackling traffic accidents involving senior citizens.
(5) Others
We will:
- continue to improve the quality of sales practices through promotion of our "General Insurance Total Planner" qualification regime;
- make the "General Insurance ADR Center" easier to access and use;
- continue to work with key stakeholders on international standard setting activities; and
- further strengthen our engagement (eg capacity building efforts) with emerging markets.
END