GIAJ Chairman's Statement (Translation/Executive summary)
Sep. 15, 2022
Giichi Shirakawa, Chairman of the GIAJ, released the following statement on September 15: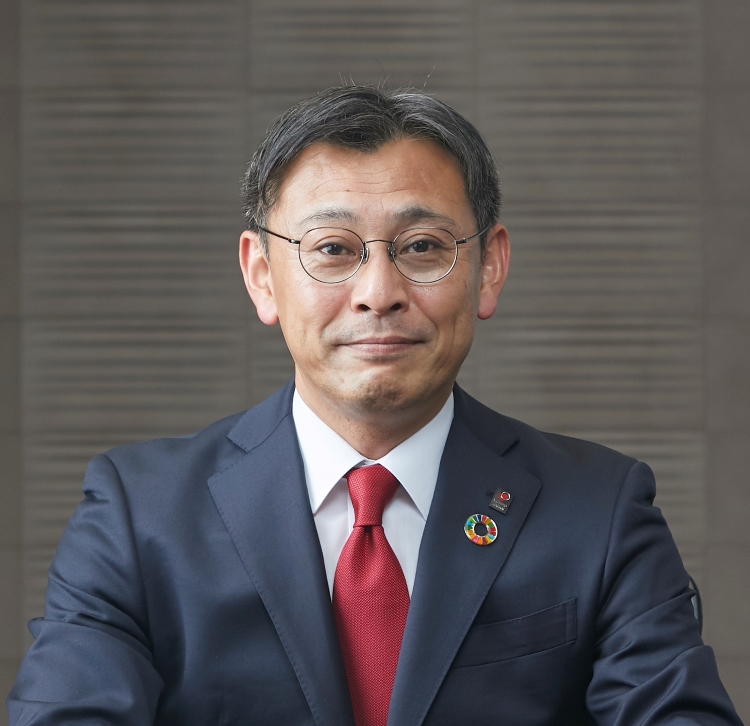 1. Introduction
This summer, too, many areas were hit by disasters such as typhoons and heavy rains caused by low atmospheric pressure and various weather fronts.
The Earthquake off the coast of Fukushima Prefecture (occurred in March this year) resulted in more than 430,000 earthquake insurance claims and more than 252.3 billion yen in claim payments. We, as an industry, will continue to do our utmost to ensure prompt and appropriate claim payments.
2. Responses to COVID-19
Since July of this year, many cases of COVID-19 are still being reported, and adequate infection control measures remain necessary. However, based on our experience with the spread of the infection, Japan has been carefully transitioning back to normal life. We are maintaining socioeconomic activities to the extent possible, while very cautiously coexisting with the new coronavirus.
In light of the current situation, the government's policy approach to the "new normal" and a request from the Financial Services Agency, the GIAJ has asked member companies to consider the best way(s) of handling medical treatment certificates and approving hospitalization benefits (despite non-hospitalization due to a lack of beds) with medical insurance, etc.
We will continue to support member companies in taking appropriate measures regarding claim payments.
3. Specific measures for realizing the above initiatives
(1) Climate change and natural disasters
a. Measures for disaster prevention and reduction
The GIAJ supports disaster prevention and mitigation according to regional situations. Utilizing various materials, we conduct the following educational activities in cooperation with national and local governments:
- "Online Seminar on Flood Countermeasure: How to prepare to protect lives from river disasters" (Hokkaido Branch)
- Awareness-raising activities utilizing the media in response to the 40th anniversary of the Great Nagasaki Flood
- Information provision on "Books to Read with Hazard Maps" (easy-to-understand, supplementary materials on how to read hazard maps), and "Sonpo (General Insurance) Disaster Prevention Web" to approximately 3,500 junior high schools and 550 boards of education nationwide.
- Broadcasting of short TV-programs to promote earthquake insurance, etc.
- A project to disseminate hazard maps through the GIAJ's "Explore your town - Disaster prevention hotspots" program in cooperation with Waseda University.
- Donation of light fire engines and high-standard ambulances to local governments nationwide (19 vehicles this fiscal year, 5,188 vehicles in total since 1952)
- Participation in the 7th National Conference for Promoting Disaster Risk Reduction (to be held in October). The GIAJ will hold a panel discussion for promoting earthquake insurance.

b. Countermeasures against unscrupulous home repairers who try to gain profit unfairly by taking advantage of natural disasters
With the increase in natural disasters, the number of problems caused by unscrupulous companies who try to convince customers to file fraudulent claims is on the rise (5,093 consultations were received by Consumer Affairs Centers, etc. in FY2021, about three times that of five years ago).
In order to eliminate such malicious practices, the GIAJ has conducted various public relations activities (e.g., revised leaflets, provided information via news programs, established a new consultation hotline for disaster-related claims, and alerted the public through web banner advertisements).

c. Responses to issues related to climate change and sustainability
The GIAJ submitted comments for public comment/consultation on the Financial Services Agency's "Supervisory Guidance on Climate-related Risk Management and Client Engagement" and the International Sustainability Standards Board's (ISSB) "IFRS S1 General Requirements for Disclosure of Sustainability-related Financial Information" and "IFRS S2 Climate-related Disclosures (Exposure Drafts)" respectively. We also provided comments on the draft comments prepared by the Global Federation of Insurance Associations (GFIA) for the ISSB's public consultation process.
We also distributed a newsletter to keep members informed of the latest topics and developments related to climate change.

(2) Digital transformation (DX)
a. Acceleration of the harmonization and standardization of business procedures
As part of a business reform project aimed at the "non-face-to-face contract modification/cancellation procedures" and "cashless premium receipt" for Compulsory Automobile Liability Insurance (CALI), the GIAJ has begun system design work.
Five more companies participated in the online "Insurance Premium Deduction Certificate(*) Issuance Service" (*used for year-end adjustments and tax returns) which brings the total to 11 companies that provide this service.
Following the enhancement of security and the addition of functions that will contribute to improved customer convenience, the service is scheduled to be launched in October 2022. It aims to make the year-end tax adjustment process, etc. paperless.

b. Countermeasures against emerging risks
The GIAJ held an online seminar in June this year in cooperation with the Chugoku Bureau of Economy, Trade and Industry (METI Chugoku). The goal was to strengthen the business continuity capabilities of SMEs. We
explained current and emerging risks that surrounded them, and how they can be insured against such risks.
We will conduct ongoing surveys of SMEs on their awareness of and countermeasures against risks such as cyber-attacks, etc. Based on the actual conditions confirmed in the surveys, we will promote the spread of measures to prepare for risks in cooperation with the Independent Insurance Agents of Japan, Inc. and other related organizations.

(3) Other major ongoing efforts
In addition, the GIAJ is pursuing the following ongoing initiatives:
- Improvement of general insurance literacy among young people (joint seminars held by both life and general insurance industries, the provision of educational flyers via the National Institute for Civics and Social Studies Education, etc.)
- Taking appropriate measures to improve the environment for insurance business growth (submitting comments on public consultation of the International Association of Insurance Supervisors (IAIS) and draft opinions prepared by the GFIA, gathering information and continuing exchanges of opinion with the Financial Services Agency on the introduction of economic value-based solvency regulations, etc.)
- Responding better to the secondary psychological damage to victims of traffic accidents (e.g., by revising the "Guidelines on General Insurance Claim Payments")
- Strengthening of the support provided to emerging markets (for example, preparing for the opening of a special commemorative website for the ISJ's 50th anniversary celebration)
- Efforts to improve the quality of insurance solicitation (a ceremony to commemorate newly qualified "Sonpo (General Insurance) Total Planners", and an online seminar)
- Requests for tax reform in FY2023 (e.g., measures to address the revision of new international taxation rules)
- Promotion of understanding and dissemination of earthquake insurance (featuring Atsuto Uchida, former representative of Japan's national soccer team, as per the previous year)

END